By Jayme Amos. Get free updates of posts here
One of the dark secrets inside the world of PPOs is that


Dental Fee Schedule Negotiation Works.
Your dental fee schedule
could be much higher.
If you're considering opening a new office, you must consider this topic before opening or you'll risk decades of missing hundreds of thousands of dollars of profits. If you'll take PPOs in your new office, you're probably wondering….
How can that be?!?!

Most doctors have lived with the same PPO fees for years, even decades. If you're in this situation, you're not alone. It's not uncommon but it's frustrating and painful for doctors who've been wondering how others manage to create better profits on the same procedures.
The reality is that dental fee schedule negotiation has created an unfair advantage for many practices.
The good news about this reality is that you can be one of them!
Dental fee schedule negotiation is especially important when you're considering when and where to open a new office.
The ideal location for your new office will be influenced heavily by this topic if you do it right. Doctors in the "know" will have a much better chance at commanding higher reimbursements. And below, we'll show some examples where dental fee schedule negotiation works.
Note: We've created a powerful 5 Part Step-By-Step process in this Free Download. you can view it in the Bonus Section.

Don't believe me? If it's true, would it make your blood boil, knowing that you could have been paid more over the years?
I'll share 2 stories with you and tell you how you can learn from them:
Doctors A&A:
One of my clients now collects $120,000 more annually simply because we helped them through the dental fee schedule negotiation for the best fees (more on this in a minute…).
Doctor P:
Another client recently chose to open his new office in an adjacent town primarily because we were able to help discover where higher fees were being offered. He's now likely to COLLECT 5-10% MORE in the facility he's building this year (I'll tell you how we can do this in your new office too, below…).
These days, PPO insurance companies make dentists feel like they're beholden. Like they're stuck. Like their enslaved. But for those who are informed, we can get the best reimbursement.
How Does This Work?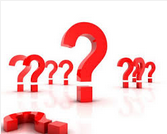 Let's first remember that we're talking about the insurance company's method of paying the least amount of money to the most dentists. Dental fee schedule negotiation is simply the way we responsibly counteract this. Insurance companies are businesses. Usually they're huge businesses. With their massive reach and powers, they're looking to pay the least amount possible. While the greed makes me frustrated, it's hard to fault them – they're simply offering to pay providers a certain dollar amount and the providers have agreed.
So, What are Your Options?
SCENARIO #1
For Doctors A&A (who we mentioned above) my team helped them with a modest new office renovation and we connected them to a new associate so they could expand the practice. During that time we told them how, as part of our process, my team would begin the dental fee schedule negotiation with one of the bigger PPOs.
They laughed.
"You can't even get them on the phone!" they told us. Thankfully, we're a tough bunch to discourage…we reached out to our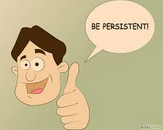 contacts and over the course of the next few months, we found ways to get 24 different codes raised.
If you do this on your own, don't accept the first round of fees offered. Don't even accept the third round. And when you're done, start working on the downgraded codes too. We scheduled and rescheduled meetings. We didn't bother going through the "public" channels. We approached them with our blueprint for dental fee schedule negotiation and now they collect six figures more. Every year. For the same procedures.
SCENARIO #2
For Doctor P, his situation was one my team excels at. Doctor P had his eyes on a particular town and wanted to open his new office there. On paper, the town looked great.
But, as I discuss in Choosing the Right Practice Location we found multiple reasons why he should reconsider that particular town.
The biggest reason was because his first choice of towns had poor PPO reimbursement rates.
How did we know?
In our pre-real estate research, we discovered that his first choice of towns would be offered a fee schedule dramatically lower than the other towns we explored for him. That's when we knew it was time for a comprehensive dental fee schedule negotiation.
After multiple rounds of conversations, we got him some great news. He could get a 5-10% HIGHER DENTAL FEE SCHEDULE just 2 miles away!
If you found out that you could get a huge raise by simply having a different address when you first build your practice, what would you do?
Dr. P chose to aim 2 miles away. I think he made the right choice.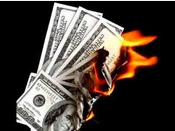 Can you imagine how much income he would have lost over the decades if he didn't discover this information??
You may even know of colleagues who unwittingly hung a shingle in the wrong town, potentially losing millions of dollars over their career.
During our pre-real estate research, we started the dental fee schedule negotiation conversations between him and the PPOs and got him the best possible fees – by simply choosing to open his new office down the street. This dental reimbursement schedule will pay him for decades to come! By using the right techniques to negotiate with PPOs before signing a lease, Doctor P will now advance his dream of opening a new office with massive confidence AND get the highest reimbursement rates!
Now he can offer outstanding treatment AND receive outstanding compensation.
You Must Have the Right Team on Your Side.
I'm not referring to your staff…
I'm referring to a Practice Project Team like mine who can be a trusted, unbiased advisor to help you open your new office.
My team has spent a decade in this role, creating tools and resources for doctors looking to open their dream office.
Opening a new office will be one of the biggest, scariest and most fulfilling things you do in your career. And there are very good reasons why a the process of opening a new office will be all of those things to you…consider what you need to go through to get there…
– Try starting with a negative net-worth of $1 Million.
– How about finding $375,000 to get it done?
– Then, after all that, you still need to offer patients the outstanding clinical care.
– But in the end, you'll have the freedom and autonomy of being your own boss and treating patients in a way you believe to be best
– as your own clinical director.
– And on top of all that, you'll need a plan to make the practice earn you a living to provide for your lifestyle, your family and your future – this can be much easier with higher reimbursement rates!
The stakes are high but there is a proven, predictable method to build your new office!
So please make sure you have a phenomenal team on your side.
The team that will manage the complexities for you.
Your risk and stress will be cut way down when you have the right team managing the new office project for you.
The right team will get you the most compensation for your procedures.
The right team will walk you through a dental fee schedule negotiation as part of the necessary process of opening a new office.
You deserve to have a Practice Project Team that can do all this for you. By having the right team, your dream of owning a facility that wells you up with pride and knocks the socks off of your family, community and colleagues will be closer than you imagined.
Bonus Section: Get the 5 Part Step-By-Step process here. Create higher reimbursements in our Free Download.
With the right finesse, you'll treat patients while getting the maximum PPO reimbursements!
Check out our reviews at Amazon!