Construction for Startups








Home > Topics > Topics Construction for startups
Understand the Importance of Your Dental Contractor
Imagine with me… (and pretend, for a moment, you're not a dentist)
Your sweet grandmother—the one who always stood up for you and baked you cookies and snuck you money—suffers from Alzheimer's. Her habit of hiding things is getting worse. Recently, she started hiding her dentures. From herself. She can't eat without them. You have come to her rescue many times and found them in the oddest places.
You recently heard of this thing called "All on Four," and you have decided to give your grandmother (and yourself) the gift of permanent, non-removable dentures.
Then you remember a guy in your Sunday school class telling you about his best friend who just opened a new dental practice. What was his name? He must be a great dentist. After all, he is good enough to open a practice. And he is friends with a guy from your church. That must mean he's a good person, right?
You figure all dentists have gone to dental school and been trained. There can't be that much difference between different dentists. Besides, if he just opened a dental practice, he probably needs the money. It would be like a gift for him too.
WHAT?!
Is that the way people should pick a dentist? Especially for such a big case??
Put your dentist hat back on and answer that.
Of course, you know there are tremendous differences between dentists—and we are talking about a big case for your sweet grandmother! Wouldn't you look for specific training? Experience? You'd probably want someone who has performed "All on Four" MANY times.
If you are an associate dentist looking to build a dental startup, you are about to embark on one of the biggest cases of your life. And construction costs will be the largest chunk of your budget. While there are many ways to save money on construction, going cheap on your dental contractor shouldn't be a place to cut corners.
Dental Practice Contractor—Basics to Consider
With a dental practice startup, there are too many variables and potential pitfalls related to hiring the wrong contractor. It's just too important. Choosing the wrong dental contractor can cost you tens of thousands of dollars (even hundreds of thousands!) and can put off the grand opening of your dental practice for months on end. These two things alone cause tremendous stress, frustration, and anxiety.
So, where do you start?
Look for experience. Dental-specific experience. Just as there are differences in dentists, there are major differences in contractors. You want someone with experience building at least ten dental practices.
At Ideal Practices, we have a team of experts with specific startup dental practice experience. That's what we do. Help dentists open their own practice. We've done it hundreds of times in places all over the country. While we don't have a construction contractor on our team, we know a lot of great ones.
We've also seen some tragic results from dentists choosing dental contractors with little or no dental experience.
TRUE STORY
A dentist we know wanted to help out a member of the community—a local contractor in need. He was a good contractor, but he had no dental experience. Awfully nice of the dentist, right?
Know what the dentist got for being altruistic? Over $45,000 of overages and a FOUR MONTH delay in opening.
Think of all the stress, frustration, and disappointment. It's hard to imagine all the difficulties experienced during construction. But you can probably empathize with how the doctor felt each time he made a mortgage payment while the practice should have been open but wasn't. Paying those bills with no income.
Try to imagine—you did your marketing right, so patients are calling. They want appointments, but you're not open. What do you tell them?
While the contractor most likely wanted to do things on time and on budget, he was in way over his head. He was unprepared for all the unexpected challenges that come with a dental practice. He didn't have the dental-specific training or experience required. His failure was inevitable.
How to Pick the Right Dental Office Construction Company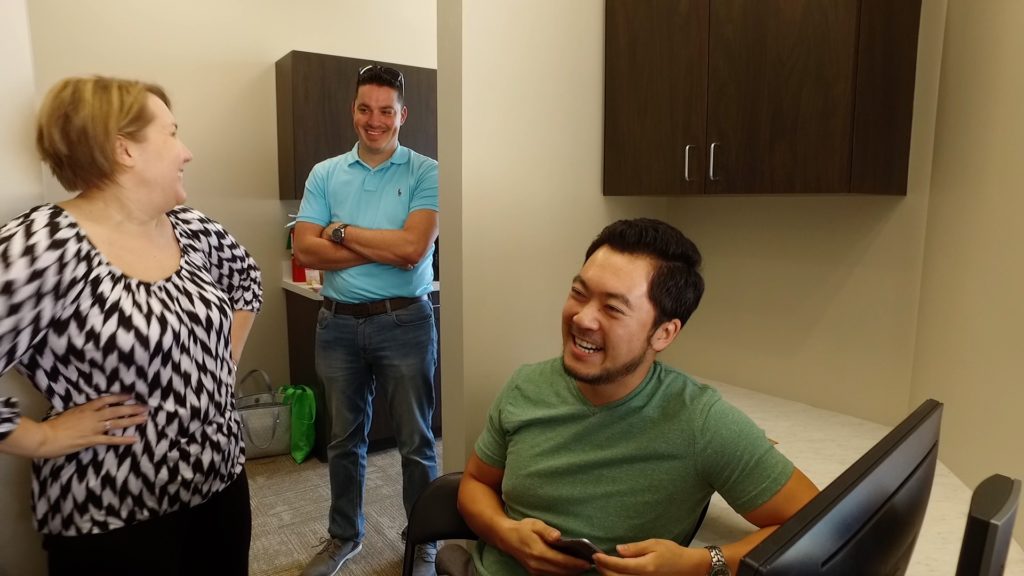 Don't believe an experienced residential contractor is a good bet for a dental practice. Or even a successful corporate contractor. They MUST have relevant dental office experience. If not, you could pay the price. Literally.
Your contractor must understand the complexities of a dental office and have experience with staying on budget and on time. We aren't talking about renovating your living room. We are talking about YOUR future practice. You need the right dental contractor.
Does your contractor understand plumbing issues? This is HUGE for dentists. You want it done right the FIRST time.
Did you know plumbing can be 50 percent of your construction costs? Does your contractor understand this?
Don't be enticed to pay less upfront—that could cost much more later. If no one is coordinating it, plumbing could be put in the wrong place. The nightmare of relocating it costs thousands of dollars and requires downtime.
Do you want to save money by using your brother-in-law or a friend of a friend? Again, it could work, but how much would a three-week delay cost?
In other words, don't trip over dollars to save pennies.
Do Not Choose the Wrong Guy to be Your Dental Practice Contractor
Examples of "not the right guy":
The man at church who helps others through Habit for Humanity but is now the one in need
Your lifelong friend's husband who is a handyman and can "fix anything"
The contractor with the coolest advertising
The dad of your son's best friend who builds custom homes
Your tennis buddy who works in commercial construction
The local contractor with impressive reviews and awards
And especially, not this guy…
One doctor said he had a family member who knew someone who said he knew someone who could build him a dental office for $50,000.
SAY WHAT?
On what planet?
Well, let's assume you want your dental practice on Earth. Of course, this does cut out a lot of transportation fees. Oh, and also has the benefit of more potential patients.
Let's be honest. We've assisted hundreds of dentists with their highly successful dental startups here on Earth. One thing we know—don't trust those kinds of numbers. Okay, maybe if you have an existing location with the perfect floor plan that only needs new floors, painting, and upgrades in equipment. But how often does that happen?
Rarely.
Reality check: The average cost of construction is $150,000 to $250,000, depending on size, complexity, and location—including region.
More on that later.
For now, let's discuss what can happen when you choose the wrong guy.
When you Choose the Wrong Dental Contractor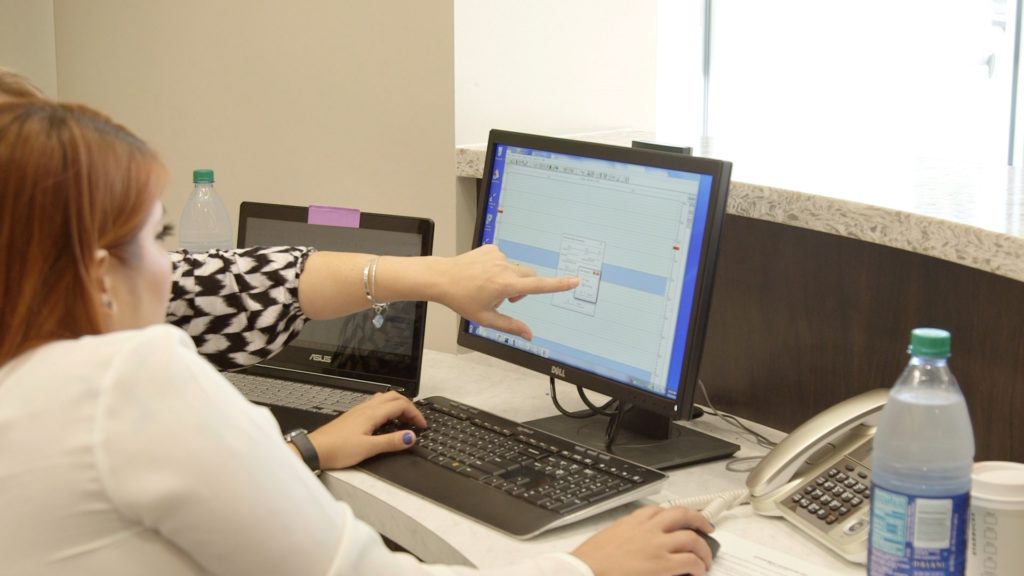 MAYBE it can work out hiring the guy from church or your brother-in-law.
But with all the horror stories we've heard, we can say with certainty—this isn't something you want to take a chance on.
While we could go on and on about those horror stories, let's focus on one where our client is out over $300,000 because he chose the wrong contractor. And that's just the money. Think of all his stress and frustrations while he pays his mortgage month after month for a building that should have been in use over seven months ago but remains unfinished.
Is that your dream? To lose not only your life savings but years on your life?
Do NOT let that be your reality.
What went wrong?
It wasn't because we didn't warn him. Here at Ideal Practices, we equip you with knowledge, expertise, experience, and all the tips, tools, and tricks you need to have a highly successful dental practice.
But we don't dictate. The decisions are yours.
Please don't let this happen to you.
Do you want a success story, or do you want an expensive $300,000 ride of stress and frustration?
In the above example, the contractor said he was a dental contractor. But he had no relevant dental experience.
How to Find the Right Dental Contractor
Remember, this is your big case. You want to be sure you have someone with dental-specific experience. You want a dental contractor you can be confident in. Who will stay on budget and on time. But is it enough if someone has built one or two dental practices?
NO!
You want someone who has built enough dental practices that he has a full understanding of plumbing, flooring, permits, ADA access, and "not forgetting the future."
Forgetting the future can cost a fortune in money, time, and stress if you later decide to install high-tech equipment or need to add another operatory. If you expect your practice to grow, you must consider the future and plan accordingly.
Some things to consider for the future:
CAD/CAM—Don't hide it. Leave room in your plans to showcase it.
3D Printing—Again, make it possible to allow patients to see it.
Cone Beam—this requires a larger footprint.
Extra Operatories—do you expect to grow?
Overflow Room—will you want a room for emergency patients?
Associates—if you even think you will want them, they will need operatories.
Recovery Room—if you are considering surgery, such as implants.
Consult Room—some cases may need discussion away from the chair.
VIP or Mom's Room—will you be serving high-end clients or mothers? You may want a private place they can use to do some business or nurse a baby.
The easy answer to finding the right guy for you? Find a dental practice contractor who can show he actively participated in and managed at least ten new dental practices. These practices should have been completed on time and on budget with a high level of satisfaction from the dentist.
Looking for a more complex answer to be absolutely sure you have the right guy? We took our ten years of experience in starting hundreds of dental practices and developed a 13-Point Dental Contractor Interrogation. Our clients use these questions to gain confidence and clarity in knowing who is right and who is wrong.
When you ask the right questions and know what to look for, you WIN!
Before choosing, get to know your potential contractors. Visit offices. Take rides in their cars. Notice what you see.
Is everything chaotic and messy? Or are they organized and neat? How do they behave? What image do they project? Is it the image you are looking for?
Ask for references and employee records. Understand who they are while showing the potential contractor you want to do due diligence.
If this scares them away, good riddance. This process can sort out the good from the bad.
If you're afraid of questions at the "first kiss," imagine how painful future questions regarding serious issues will be.
Does he tell you not to worry about things?
Don't fall for it. What does "don't worry" mean? Don't worry about the money you will spend? The change order that will come? Whether or not you will be taken care of?
Here's a BIG red flag—a bid without details. If you get a one-page, lump-sum number, RUN. A one-page proposal is dangerous. Everything should be outlined and detailed. If it's above $100,000, you should get a 10-page proposal with details, including cabinetry, plumbing, electrical, general contracting—everything should be clear and specified.
When you think you know, ask yourself—can you trust him? Can he deliver?
Does he stand behind his product?
Is he familiar with all the local laws and regulations regarding permits? Permits can actually become one of your biggest costs. Seriously! You wonder how?
The cost of time. And time costs money when it pushes back your opening day. If your contractor doesn't understand all the ins and outs of permits, you could find yourself waiting over eight months for certain permits to be approved.
All that waiting while you pay bills and aren't open.
Make sure he understands permits where you are building. These regulations and laws can be quite different from town to town. Just as costs can be very different depending on your region.
Each region of the country has unique average costs. This will impact your budget.
How Does Region Affect Dental Construction Costs?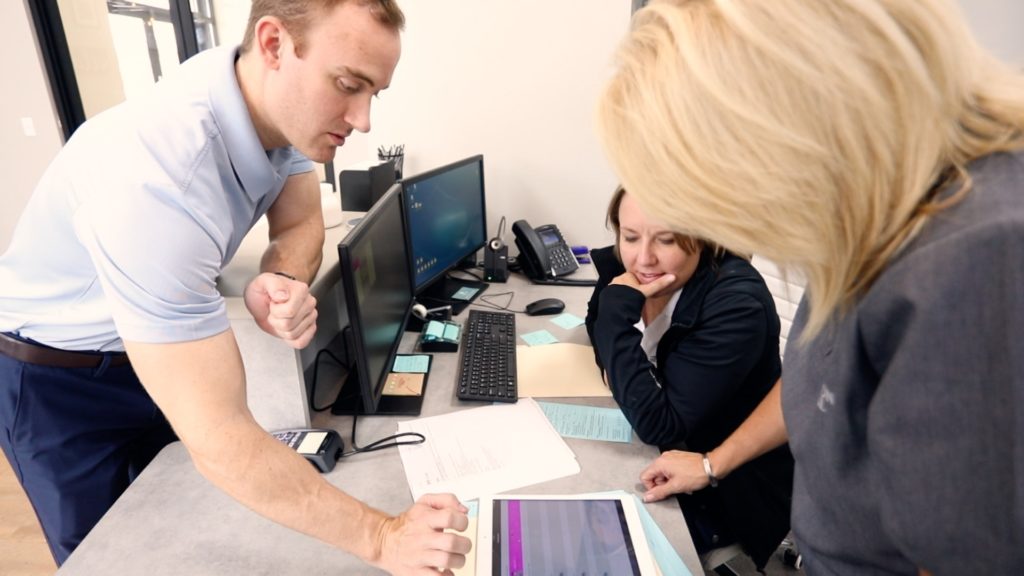 As an example, construction costs can exceed $200 per square foot in Seattle. In Texas, however, the cost can drop below $100 per square foot.
SEATTLE OFFICE: 3000 Square Foot = $600,000 in Construction
TEXAS OFFICE: 3000 Square Foot = $300,000 in Construction
Does this make you believe one region is better? NO!
At Ideal Practices, we have hundreds of successful examples in both Seattle and Texas markets. Many of our Texas and Seattle clients have million-dollar practices in the first year.
The most important consideration is that the right budget for you is customized to your vision.
The goal for your dental startup is not to spend the least. Spending more or less on construction should never be your goal. The goal should be to spend the perfect amount for your vision.
What is vision?
It is what you want for:
Your practice
Your future
Your ideal patient
Your future team
The experience you want for your patients
At Ideal Practices, we have developed a proven plan that guides you through the entire startup process. It's called the 13 Stage Process, and the first stage is your Vision Stage. That's when our team of experts conducts an in-depth phone interview with a doctor to discern their vision.
Learn more about our 13 Stage Process in our FREE video with Jayme Amos, CEO of Ideal Practices.
Once we understand your vision, we REVERSE ENGINEER your business plan. Part of this plan is your budget.
The next stage is financing. Then we get down to demographics. In this stage, we will help you choose the best area for you and your vision.
Once we nail down the demographics, it's time to look for the perfect location.
Many startup dentists believe the "peanut gallery," who says their practice needs to be on a busy corner or right off the freeway. High visibility, they say.
NOT TRUE.
While places like McDonald's and Starbuck's rely on prime real estate, it is not necessary for a dentist. And prime real estate costs a fortune. Businesses that rely on impulse buying and drive-throughs benefit greatly from busy corners and high visibility from highways.
But have you ever heard of a drive-through crown?
Would someone on a road trip impulsively pull off the highway to run in for a quick prophy?
NO!
What you want is a location near an iconic location. What does that mean and how does it help?
Watch my short video that explains the importance of an iconic location.
Then, follow the link to get my FREE best-selling book, Choosing the Right Practice Location.
In it, you will learn the secrets of choosing the right location and how this saves money on real estate and marketing.
Before you Decide on Your Dental Office Construction Company
If you do the 13 Stages in the right order, you will now be on stage 5. Dental Office Building Design and floorplan.
Don't fall for the "free floorplan" vendors offer. This equals vendor control.
HE WHO OWNS THE FLOORPLAN OWNS CONTROL.
If someone else owns control, it won't work out in your best interest. They have their own interests. Believe it or not, they have their own agendas. They know what gets them more money—and this ends up costing you more. It will probably be done remotely without your interaction.
You want someone who can include your future needs in your floorplan. You want a customized dental office floorplan for your vision. What works for another dentist in another town with a different vision won't work for you.
Stay away from cookie-cutter. That is for corporate dentistry. You want a floorplan designed for you by someone who represents you. When our "Picasso of Floor Plans" at Ideal Practices designs a dental practice layout for you, you own it.
Watch our online training video about dental practice floorplans and see how the best dental floorplans are created.
Once you decide on your dental contractor, what comes next?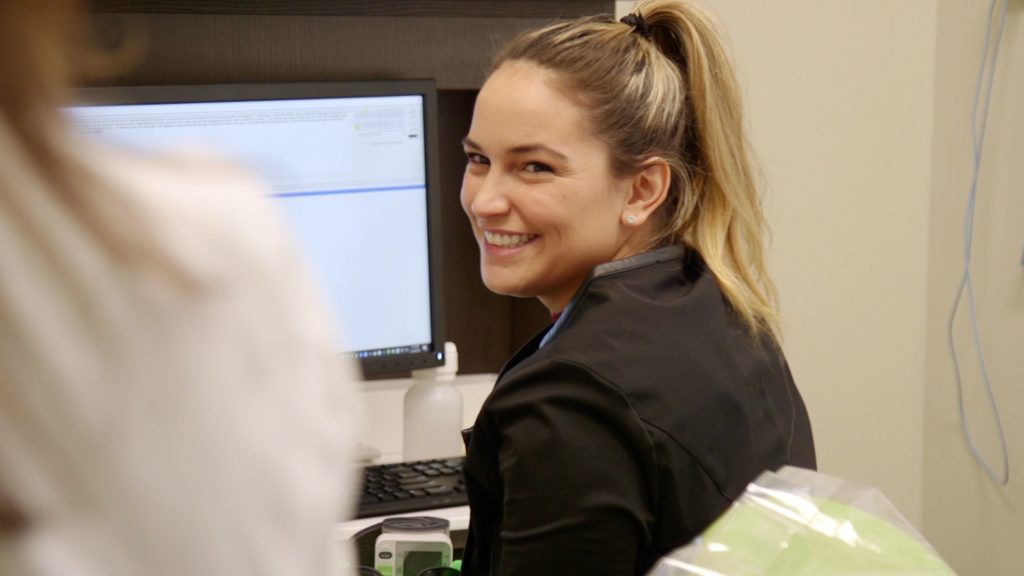 Once you have your floorplan and have selected your dental practice contractor, you will want to gather all your information for him. It's a good idea to approach your contractor with a detailed plan.
Let him know what you want. Your timelines. When you expect to be open. Tell him the name of your dental practice, equipment and providers you've chosen, and your values for your practice. Your vision.
Ask your contractor what you can do to make your practice successful. Don't expect to start the project and not communicate with your contractor again until opening day. You need to participate.
Get warranties for dental practice contractors and subcontractors. This is to protect you. You must understand your warranties. They should be good for at least one year.
Define the costs. Again, don't consider a quote that isn't itemized. KNOW what it includes.
Understand allowances for upgrades. If their quote says a certain amount per square foot, what does it include? Tile? Laminate? Formica countertops? What are the upgrade options and what allowances are included? Know the difference between $3 per square foot flooring and $8 per square foot.
The original bid may not even include any flooring. You MUST get a detailed bid.
Confirm final hookups. If you don't negotiate hookup fees in the beginning, they may charge you more in the end. Don't be stuck with an extra $10,000 because you didn't consider this.
Courses
Startup Practice Blueprint
A Startup Web Course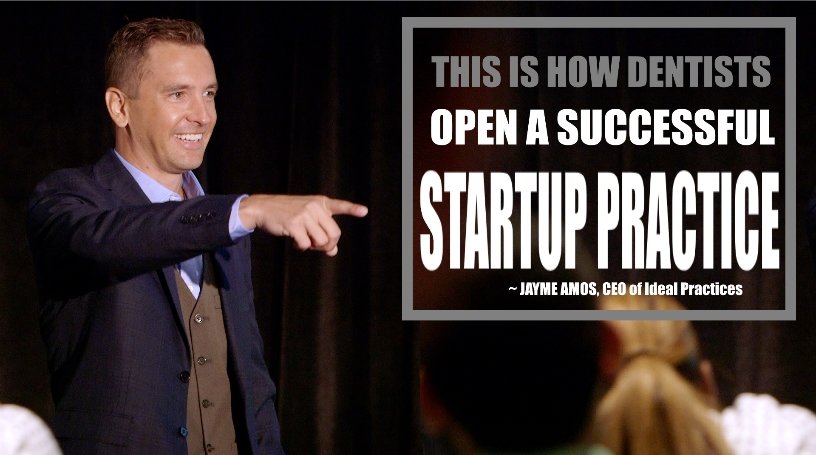 Watch the FREE Virtual Training Now

Local Courses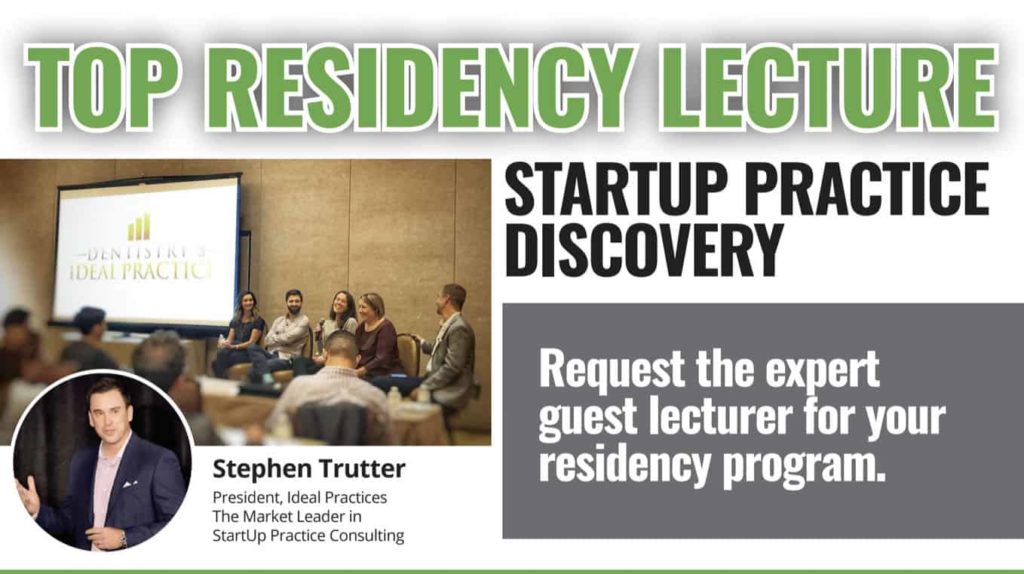 Request a Speaker for Your Program

Read the Top Startup Blog Posts
[contact-form-7 id="5578″ title="Newsletter Form Widget"]
Check out the Most Recent Posts from Our Blog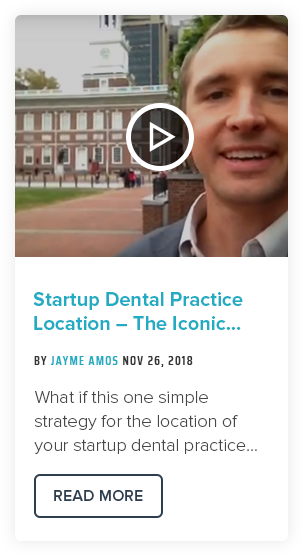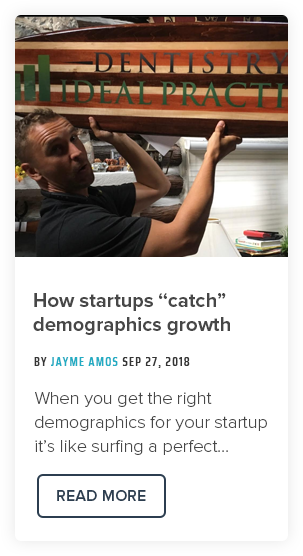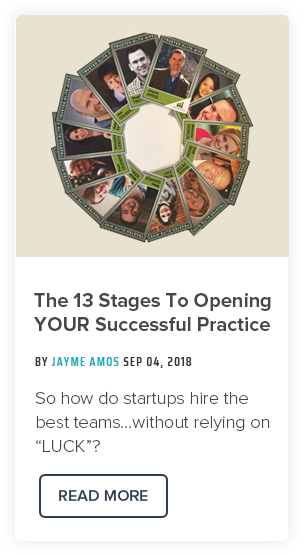 [contact-form-7 id="5578″ title="Newsletter Form Widget"]
Make Sure All the Details are Considered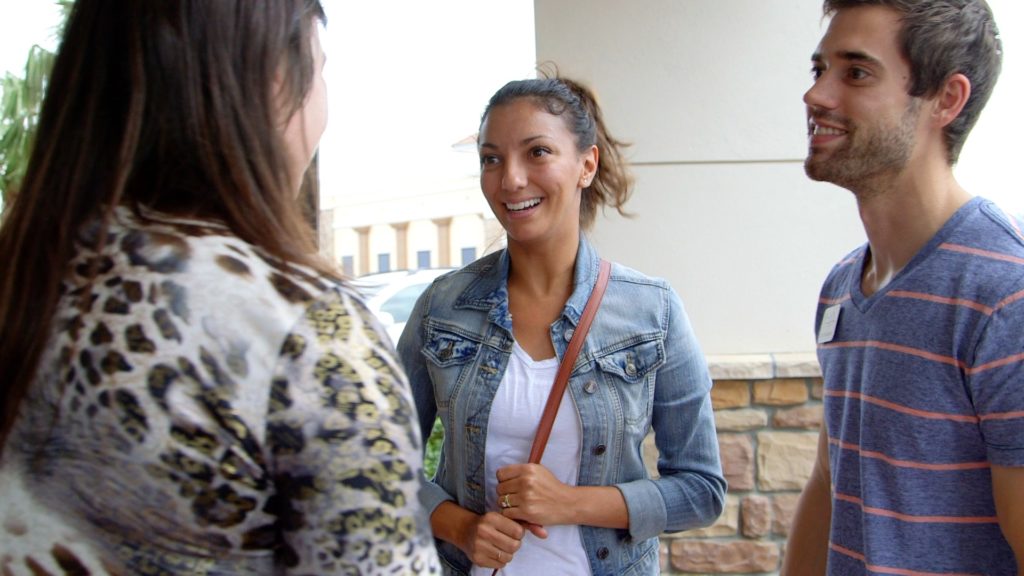 Don't be the pediatric dentist who didn't confirm nitrous and oxygen. I've seen it happen. If this isn't in the original plan, you can expect a change order. Protect yourself in the beginning.
Change orders are NOT good and cost you money.
Well, sometimes a change order can be good—or even necessary. But don't get stuck with additional expenses because of lack of planning.
Most often, change orders are devastating. And 90 percent of them are related to management problems. Issues with pre-planning and pre-construction. Or miscommunication. Make sure to address the details.
Once a change order happens, there is little you can do—other than spend more money. Get budget protection. You need control.
Again, get professionals who know dental construction.
You don't want an equipment provider who says what he is providing but doesn't get that information to the architect or plumber.
Even if the dental contractor has to finish work, ask yourself—will it be quality or questionable work? And what could your additional costs be?
Get firm installation dates early on. Understanding timelines should be part of the initial negotiation. You want to set standards up front and know if there are penalties if they go over schedule. You need to know your timeline so you can prepare and launch marketing at the ideal time.
The later it opens, the more money it costs you.
As a final word, remember the chaos factor. There are lots of moving parts. You don't want to add to this by trying to save a few dollars by getting equipment from multiple sources.
Realize, you cannot save your way to prosperity. You can save costs, but don't trade off future growth. While saving money can be great, you don't want to put too much effort and time into saving and not leave yourself enough time to work on your future business plan.
Keep your future in mind.
Want to learn more about building a dental practice in our intensive two-day course taught by the experts in startups?

Apply Now for our STARTUP BLUEPRINT COURSE

Interested in your vision call, where we will come up with your business plan and then guide you through all the intricacies of your startup practice?

Apply Today to Become One of Our HIGH-LEVEL CONSULTANT CLIENTS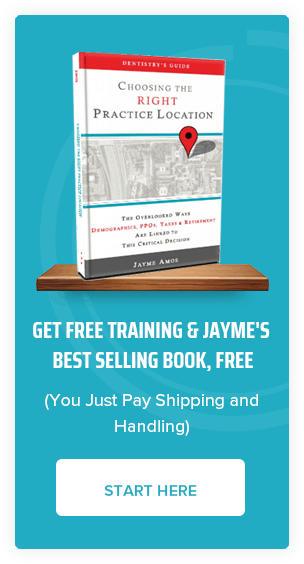 Request a Consultation Call
[contact-form-7 id="5462″ title="Services Contact form"]
Privacy Policy: We hate SPAM and promise to keep your email address safe.
REQUEST A CONSULTATION


Get a 1-on-1 Strategy Call


Speak with the #1 Startup Consultant in Dentistry


Find Answers to Your Top Questions


Avoid the Mistakes and Risks of Other Startups


Learn How Hundreds of Associates Used this Process


Get Customized Clarity for Your Startup Ideas


Demographics, Real Estate and Marketing Topics


Discuss the Step-By-Step Startup Method
Startup Practice Publications