By Jayme Amos. Get free updates of posts here
Your ideal dental real estate for your
new office could vanish this year.
I have statistics to prove it below. It could be a good time to consider this as you wonder about

making this the year to open your new office.
Will this be the year you open your new office?
You can make this the year!
In a recent article, it became clear to me that there are 4 compelling reasons why 2014 could be the CHEAPEST year for you to move into your ideal dental real estate.
Delaying may be very costly.
Surprising Facts
The Current Realities of Dental Real Estate
1. Fewer Open Spaces: U.S. office vacancy rates (including dental real estate!) has gone from 12.7% in 2012 to 12.1% in 2013. This means that you will have a harder time finding the ideal dental real estate as landlords continue to anticipate strong demand for office space in 2014.
2. Start-Ups Snatching Up the Best Spots: Startup practices expanded with new location in 2013 at a growth rate of 16.8%! This means there are more new practices out there, and more of the best dental real estate is vanishing for those dentists who are waiting for the right time. We all see the "bad" news that the newspapers hit us with but the reality is that many see the economy improving. Apparently, 16.8% more startup practices who signed leases for dental real estate thought so too. Don't let the best dental real estate pass you by!
3. Lease Notices: Landlords of dental offices have recently been observed sending out fewer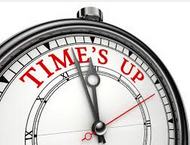 lease expiration notices to tenants. For you, if you're a dentist who has an existing lease but you dream of moving to a better location, this could mean your lease will automatically renew without any warning. Adding insult to injury on this topic, the majority of dental real estate leases will increase in cost upon every automatic renewal.
4. Eroding Profits: Your lease should consume no more than 3-7% of your gross revenue. So if you have a $1,000,000 revenue practice, your rent should be between $30k and $70k. However, many mature practices are having a hard time maintaining the same levels of production with increased pressure from PPOs and competition. That means your revenue goes down but your rent stays the same, taking a bigger bite out of your take-home pay. By finding a new space, with a better rental rate, you can lock in for more years, keeping your rent expense down.
If you'd like to see the article I'm referring to, see it at this website
Summary
Opening your new dental office can be very intimidating. There is an endless list of choices and complexities but there is a proven method to open your dental office well – and you can do it with confidence.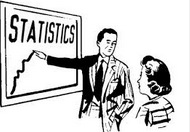 Unfortunately, as you can see from the statistics, your ideal location may get taken by a competing dentist. Can you imagine the years of frustration you would feel if you had to drive by the "other" dentist's office every day on your way to the office? That could have been your facility!
But that won't happen to you, right?
Let this be the year you take real action on opening your new office. Dental real estate holds one of the key elements to success for a private practice and I hope our tools will help you move forward with clarity this year!
Check out our reviews at Amazon!