By Jayme Amos. Get free updates of posts here
The Wrong Dental Office Contractor
Estimated Cost: $5-$500,000
You Must Avoid –The typical cost driven dental office contractor comparison.
You Must Include – Your Practice Project Team in choosing the right dental office contractor with the best dental experience in the region who will get done on time, on budget and on quality. In other words, you must have…
The Best Dental Office Contractor….Period.
Before elaborating, please remember this truth: my perspective is unbiased. I'm not a dental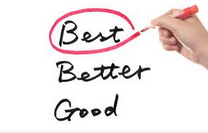 office contractor and don't pretend to be. But I've helped coordinate hundreds of various contractors over the years and I hope the observations below can help you in your new dental office!
TRUE STORY…
A doctor we know selected the local contractor who had no dental specific experience. Trying to be a nice local member of the community, the result was that the doctor was left with 4 months of delays and $45,000 of overages. The contractor probably meant well and wanted to do things up to the doctor's standards but without the right knowledge, he was doomed before he started. The irony of this? The local contractor's bid seemed glaringly too low from the outset. That's a polite way of saying he gambled…and it's the doctor who lost. Our group helps doctors avoid this.
If you care nothing about Time, Money or Stress, please use any contractor you desire. Otherwise, trust me on the conversation here…
While the most expensive issue is the topic of delays, there are dozens of issues that can go wrong with non-dental contractors when you're building a new dental office.

The Dentists who choose the "Wrong Guy" as their dental office contractor could probably have avoided the problem by simply working with a Practice Project Team who has completed a few dozen good dental projects and interviewed the contractors for the doctor.
I would guess that 90% of all other budget busting problems for dentists in their new office are related to the topic of a contractor not having true dental practice construction experience.
And remember the upside of choosing the right contractor…The dental office contractor you choose will make this experience fun and fulfilling…or it will make the process horrible and your greatest loss of sleep ever.
So let's push this topic a little harder: beyond simply having dental experience, does your contractor have the right dental experience?
In a particular city on the east coast, we've seen 2 dental contractors get the majority of projects. One finishes on time, every time. The other frequently misses his time line and leaves multiple issues behind. Both dental contractors tend to get good references, do good work and tend to get referrals because both are good.
But one of them is great dental office contractor.
So here are a few rules of thumb to cross check your gut instincts with a contractor's true dental experience:
Your golfing buddy who builds high end homes isn't the right guy.
Your high-level contact who built large retail commercial projects across the country isn't the guy.
The landlord's handyman who promised to beat the lowest bid is not the guy.
The husband of your lifelong friend who needs the work isn't the right guy and
The local contractor with some impressive awards…still not the right guy.
Remember – this is your "big case", similar to the patient who needs a sinus lift and immediate implants place. It's a big case that needs the right hands needs to do the quality of work you deserve.
This is your big case!
Entrust your big case to the right, experience hands. The right dental office contractor.
How do you KNOW it's the right contractor?
Frankly, you won't.
It's like one patient asking another, which endodontist is the best. There is just no way for them to have enough experience with endodontists to know.
So how does a dentist, who builds a new office once or twice in a career find a dental office contractor with confidence in their choice?
The simplest of answers is this: It's imperative that you choose a dental office contractor who has managed and actively participated in at least 10 stunning, wow-factor new dental office projects because the thousands of unforeseen, nuanced issues specific to a dental construction project are vastly different from contractor's other projects.
See, dental construction bids MUST include very specific elements…there are about two
dozen unique to dentistry that, if overlooked, could create budget-killing dental office construction cost overruns worse than the examples we've discussed here. If any of those elements are missing or priced incorrectly, it becomes obvious that something is wrong. Like my dad told me when I was a kid, "If it seems too good to be true, it probably is". True dental contractors will bid in reality.
Dentists should be pointed to the best-of-breed contractors who can give bids in reality, that represent all the topics we've mentioned here in addition to a few dozen other important criteria.
Topics like Permits, ADA Access, Plumbing and not Forgetting the Future are all at the core of making sure your budget doesn't get blown away.
One of our clients is a woman in her early 40s who was about to make her childhood dream come true. The practice she dreamt of and we helped her design was about to begin.
We introduced her to two of the best in the region and she was able to choose confidently, knowing we guided her with our experience of doing this dozens of times. When examining both bids from the final two contractors, it was clear which dental office contractor was best suited for her. She created a drop-dead-gorgeous facility from scratch and has a tidal wave of momentum carrying her success forward now.
Her new office was on time, on budget and on quality.
By working with the best Practice Project Team, she was able to rest with confidence, knowing that all of the variables were checked on her behalf. She made the final decision but she had an unbiased, team in our group who was not a dental office contractor to expose and highlight all the angles to consider.
Once she made her final choice, our group oversaw the project, making sure each element was implemented properly. And her project came together beautifully!
I hope some of the conversation of dental office construction costs we've covered in the past several weeks gives you an added dose of confidence and understanding in the big process of opening your new dental practice.
Your big day is coming…its closer now than it's ever been.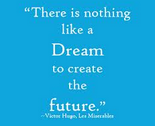 That will be a day when you are the doctor who gets to walk through the doors, cut the ribbon and stand boldly in the space you've been dreaming of. This is possible and within reach so take action today with a clear vision and another step forward in the journey.
Let our team know if we can be a sounding board for your project. We would love to hear about your vision and your plan!
Your family, your community and your legacy will all be reflected in this process.
Good luck in your next steps forward!
All the best,
View all 5 of the Budget Killing Dental Office Construction Costs in one article right here…
Check out our reviews at Amazon!