By Jayme Amos. Get free updates of posts here
This is about to feel like an awards show with a clear, obvious loser and winners.
First, take a guess what dental chair warranty might be the best?
Seriously – pause for just a second– don't skip ahead!
Try to guess!!!!
Ok, now I'll list them from best to worst…
Arguably the Most Important Equipment in Your Office:
The Dental Chair.
Which Company Has The Best Dental Chair Warranty?
Drum roll pleeeeeease…

Pelton and Crane's dental chair warranty rings in at 5 years. That's huge. That means that your typical loan for dental equipment will have parts and labor covered for the whole loan. Very impressive!

The upholstery is covered with just 1 year or warranty, however, and it seems the upholstery warranty length is the same among all manufacturers of dental chairs. What I really like about a 5 year warranty is that we normally see clients have loans that extend for 5 years. If you're considering having a loan for your equipment, it only seems wise to have a warranty that lasts the entire length of the loan, right?

Marus' dental chair warranty tied for first place with a 5 year warranty! While this is technically a tie, we're putting them in 2nd place for a reason most doctors never consider…but might want to….
One observation that stood out to us was the issue of market share. In the business world, market share means who sold the most. Marus' market share is considerably lower than Pelton and Crane – for that reason alone, Marus is not at the top of the list, even though the warranty is the same. Market share might not seem like the most important issue but it is one to consider seriously.
Why?
When you have a chair stop working, you and your patients are stuck. Market share of a dental chair becomes important when you want fast access to parts, service technicians who are deeply familiar with the product and a representative from the manufacturer who is close enough to come help out when you're in a bind. The bigger the market share, the more access to cheaper, better, faster response.
Market share is NOT a primary determining factor but it is one you should consider on your search of the right brand. For that reason, we give a slight disadvantage to Marus on our awards list.
But hey, a tie for 1st place is pretty dang good.
#3 – Forest Chairs

Another tie!
But don't be fooled…the 5 year dental chair warranty are more rare than you might think.
Dentists deserve to let go of a little stress and a 5 year dental chair warranty is a nice bonus when you're trying to fall asleep at night, worry free. Forest chair warranties also tie with a 5 year warranty as described on their website. We found this to be interesting as Forest has a perception of being the "up and comer" in the industry. Their market share is considerably lower than the other 2 brands at the top of our list.
Where do you fit in? Are you an adopter of the "underdog" or are you more likely to purchase based on larger market share? If you like the underdog and want a 5 year dental chair warranty, Forest Dental Chairs are for you.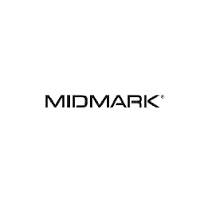 The Midmark dental chair warranty comes in at 2 years, as described on their website. Their number 2 ranking shows they're not in the same 5-year-league as the others but #4 in line any way you look at it. Not a bad spot to sit in when you consider all the various options of dental chairs.
#5 – Adec

If you're like most dentists, this comes as a surprise! Did you "guess" that Adec would be near the top of this dental chair warranty list? The winners of this list have a dental chair warranty that extends through the entire length of your loan, giving you peace of mind. Meanwhile, the brand that many "think" is the best, has the weakest warranty by far. That surprised us.
We'll see if things change in the coming years and we'll make sure to update you as things change!
Choose thy chairs wisely!
Check out our reviews at Amazon!