Startup Dental Practice LOCATION THE "ICONIC LOCATION" STRATEGY

Tips to find the best place to open a new dental practice
What if this one simple strategy for the location of your startup dental practice location gave you…
More new patients
Lower marketing costs
Faster profitability
Cheaper Real estate pricing
Better new-patient referrals
And a better patient-experience
The Iconic Location Strategy allows your startup dental practice location to get all these benefits.
This article describes how you can use this strategy with your startup.
BONUS: Watch the free video training to hear a description of this startup dental practice location strategy.
More New Patients You don't need the most expensive piece of real estate in town to get more new patients.
Instead, the Iconic Location strategy can get you the same benefits with much lower costs.
How this works :
An Iconic Location is the spot in your town that everyone already knows.
This gets you all the benefits of a being a "landmark" or the "icon" in town, but without the costs that other doctors pay.
Most businesses benefit from their location over time, as they grown.
But with this startup dental practice location strategy, you will benefit even before your practice is open.
Your new-patient numbers will grow.  Marketing costs will stay low.  You can attract the right patients.
And your new-patient experience improves.
If you do this right, the benefits to your practice with the Iconic Location startup dental practice location strategy will change your entire practice-ownership experience.
Learn the top Location Strategies for Startup Practices in your FREE copy of Practice Location, Jayme's Bestselling Book. Get your copy here.
Why does this strategy work?
The result of your Iconic Location is that your new-patients will already know the directions to your location.
You can even predict the types of patients who will be attracted to your location.
As an added benefit of using this strategy, you can save 50% of the real estate costs that other doctors pay.
This works because a startup practice can benefit from a different business's status as an icon in the community.
You don't need to be the iconic location. Just be next to it.
"It's a little like opening your startup next to the most popular movie theater in town…"
The Movie Theater Case-Study
I'll share the example of the movie theater and Dr. Mark, a client in the south east.

Startup Dental Practice Location – The Iconic Location Strategy
Dr. Mark used this startup dental practice location strategy perfectly.
He opened next to the movie theater you see in the picture. For Dr. Mark's specific practice model, this was a perfect custom solution.
Most importantly, he followed all 7 planning stages in the right sequence.
Dr. Mark and I were on a consulting call, right after we chose the real estate for his startup location. I'll never forget what he said right then. It was like a lightbulb about the Iconic Location strategy went off for him.
He said, "I didn't even think I could afford a spot like this, but now I see how all the pieces fit together!"
As a result, Dr. Mark's startup practice…
Is in the most recognizable location in the region
Paid 50% less for real estate
Attracts his Ideal Patient (young families)
Spends less on marketing
But Be Very Careful
This can backfire.
Doctors who do this in the wrong order can create serious problems with their startup.
Here is what I mean: Do not "Start" with the Iconic Location as your first step in the process.
Instead, implement this after step 7 in your planning sequence.
Associate dentists who "start" with concepts like the iconic location can entirely miss the benefits that Dr Mark got.
Let the 7 Planning Stage Sequence guide you. Then the iconic location startup dental practice location strategy will help you, not backfire on you.
Startup Dental Practice Location 7 Stages Planning
In Dr. Mark's case, our team guided him through these 7 planning stages prior to considering the Iconic Location.
This is the sequence you should follow:
Vision Call
Ideal Patient strategies
Business Plan
Budgets
Banking negotiations
Demographic Studies for startups (not cheap online reports)
Realtor negotiations (startup-specific)
When you use this sequence for your startup dental practice location, you will avoid the risks of searching for real estate "first".
Do Not Look at Real Estate First Why?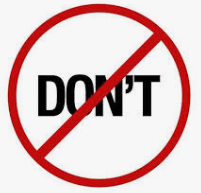 Looking at real estate too early is like trying to shape occlusion before placing an implant.  Sure, occlusion is necessary – and important – just like real estate for your startup.  But if the implant isn't placed yet, occlusion isn't relevant.
Notice in the 7 planning stages: we avoid one of the biggest mistakes that startup practice owners make.  We don't look at real estate first.  Only look at real estate after all 7 planning stages are done.
Doctors who do this out of sequence have budget problems. They're surprised by major cost overruns.  Those doctors go backwards.
They're inefficient and they miss important topics that cannot be undone.
Even worse, they miss out on attracting their ideal patients, and lowering their marketing costs.
But most painful, they compromise.
Those doctors regret the compromises they make for years in their practice.
For you, let's use the proven planning sequence. Let's get you the benefits you deserve.
Create a Better Patient-Experience
I want to show you how powerful the Iconic Location can be for your New-Patient experience, specific to startup dental practice location.
Think back to a recent party you drove to.
Maybe the sun was setting and it was getting dark. You were driving through the neighborhood, searching. You had never driven to that house before.
If you're like me, your phone GPS said you were close…then, to focus, you turned the radio off…and asked the kids to be quiet…and leaned forward…while driving slower…all to hunt for the right address.
Consider this: Even with the map on your phone you had to focus intensely, just to search for the address number on the houses.
You've been there, right?
At that moment your mind was working harder than it should, seeking out a "new" location.
That was stress.
Thankfully, driving to a party doesn't result in a horrible level of stress.
But now imagine you're a patient …
Driving to the "new" dentist office.
You're nervous. You've never been to this dentist. You're already a few minutes late. And now you can't find the practice…because you've never been there before.
Stress rises for this new-patient visit.
And in dentistry, a new-patient should never be stressed when seeking out a new startup dental practice location.
With the Iconic Location strategy, you have the power to create a better new-patient experience, even on the first visit.
Does that make sense?
"As a startup, the new-patient experience begins much earlier than that moment when they walk in the door"
How to Avoid New-Patient Stress ~ With an Iconic Location ~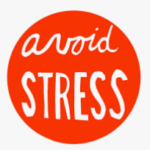 Just like Dr. Mark with his practice next to the movie theater, everyone in town knows how to get there.
It's EASY for them to find your practice, which makes their first visit less stressful.
New-patients even know exactly how much time the drive requires. Because they have made that drive plenty of times.
Your patients can plan for it.
Which makes the experience less stressful.
All this because of the Iconic Location.
You are now seeing how startup practice locations can be intentionally chosen with strategies like these.
How to train Your Team …before you open.
If you do this right, your team will be trained to tell every new-patient "we're located next door to the movie theater".
This is part of your new-patient experience.
It is this philosophy that we use as a cornerstone of the StartupMBA portion of our consulting program. For your startup, you need to customize a reverse-engineered, pre-planned process.
As a doctor who is striving to create a great patient experience, I'm sure you can imagine some of the reasons why we believe this is one of the most important aspects of a startup practice.
The StartupMBA Process
Most associate dentists work so hard to get their startup "open for business".
This is a big mistake.
Being "open" is not the goal. You could "open" your doors and have no patients. You can be "open" and not have a reverse-engineered business, literally losing money each month.
Instead, I want you to have a "business that opens".
Catch that difference?
The first version is "opening for business". The better process is having a "business that opens".
This means you will spend months pre-planning all the stages of your StartupMBA. You'll hire. Train. Build pre-planned startup-specific systems. Create all of your marketing strategies. Fill your schedule BEFORE your opening day.
This is the difference between being "open for business" and having a "business that opens".
Get it?
Don't be like those doctors who follow advice from forums and online groups, who work so hard to be "open for business", to their own detriment.
As a startup, that will hurt you.
In the months leading up to your opening day, customize all 10 aspects of the StartupMBA. Hire your first employees. Build the startup-specific systems and protocol that's right for your practice model.
3 NEXT STEPS for Your Startup Dental Practice Location
Remember…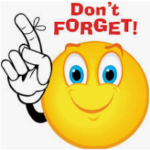 Associate dentists are told hundreds of ideas about their startup practice location. But sadly, the people giving this advice rarely have any experience opening any more than one startup.
There are 3 things I want you to remember from this article.
Step # 1
Today, I want you to remember the Iconic Location.
Imagine how great it will feel when everyone in town knows your practice…but you haven't even started marketing yet.
…and you paid less for real estate than other dentists would.
…and you save hundreds of thousands of dollars on real estate.
…and your new-patient flow is stronger than other startups.
…and your marketing costs are lower.
The best benefit?
Your startup practice location can strategically attract your Ideal Patient, bringing you the kinds of patients you love serving.
Step # 2
USE THE 7 PLANNING STAGES
The proper sequence is your top priority.
Don't fall into the trap of looking at real estate until you have successfully completed all 7 stages in the sequence. After helping hundreds of doctors, I can assure you the 7 Planning Stages are a better plan for your startup.
Step # 3
Watch the free video training to hear a description of the strategy.
Get the Right Startup Dental Practice Location
The Iconic Location is one of the strategies that associate dentists can use to open a successful startup practice. With strategies like this, you can pre-plan your fulfillment in practice ownership…even before opening.
Follow the process – and use the right strategies – and you will get to reverse engineer your best startup.
Here's to you and your future successes!

Learn the top Startup Dental Practice Location Strategies for Startup Practices in your FREE copy of Practice Location, Jayme's Bestselling Book. Get your copy here.
Check out our reviews at Amazon!