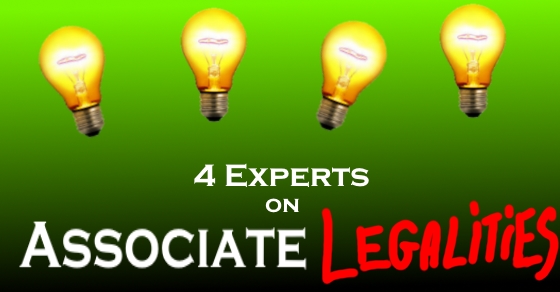 Dozens of crippling errors are made in associate contracts.
Owners and associates must avoid these common errors because any one of them can crush your future career.
By applying this knowledge well, all dentists can serve at their highest levels, free from some of the biggest legal pitfalls in associate relationships.
I recently recorded a 4-expert discussion, covering Associateship Contract legalities.
Listen to the recording by clicking here
When you listen to this training, you'll be exposed to training that doctors wish they had access to years ago.
On the audio training, you will learn powerful concepts from…
1. the top Dental Attorney, Rob Montgomery
2. Dr. Paul Goodman, Residency faculty member & multi-practice owner
3. Dr. Richard Low, military residency and host of the Shared Practices
Podcast
4. Me
Here are a few of the 10+ TOPICS you will hear:
– which is better…1099 or W2?
– what is the biggest failure point in Associate contracts
– The Olympic Ring Theory and what it means for your future
– concepts for CORPORATE and PRIVATE practices
– OWNERS and ASSOCIATES priorities in contracts
– When to say "I Quit"
Protect your future with this knowledge from some of the best minds in
dentistry!
You can listen now, by clicking here.
Enjoy!

Check out our reviews at Amazon!