By Jayme Amos.  Get free updates of posts here
Warning: This episode  is controversial.
Sometimes I say, "Participation requires self-medication"
PPOs are the anger of many private practice owners…
and for good reason.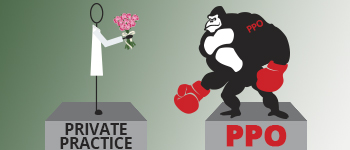 But WHEN does it make sense to sign up with PPOs?
Today, I'll teach you something few will discuss publicly about new patients, reimbursement levels and the current realities of practice ownership.
Together, we'll use the good and the bad for the advancement of successful private practice owners.
Enjoy,

Check out our reviews at Amazon!