By Jayme Amos. Get free updates of posts here
How do the best practices grow in the battle of Private Practice vs Corporate Dentistry?
In this article, you'll learn 6 Specific Strategies to use as you prepare for the impacts of Private Practice vs Corporate Dentistry on patient care across the country.
The 6 Strategies: Don't be Fooled by Their Simplicity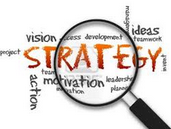 If you study and implement these 6 strategies, your practice will attract a tremendous flow of new patients. If you do this right, you'll keep those patients for decades, protecting your practice, your success and your legacy for decades.
These may seem simple, but read below to discover how these 6 truths are shaping the Private Practice vs Corporate Dentistry right now.
Below, we'll expand on the potent power of these 6 strategies (and who is currently winning in each category):
Hours

– Dentists with Bankers hours are doomed.

Cost

(or insurance) – the tough pill patients may force on you

Reviews

– Embrace them for huge opportunity

Sterilization

– Why new patients may avoid you

Reception

– Greeter strategy better than WalMart

Geography

– Your "where" could launch your success
Today's State of Dentistry
After speaking with thousands of dentists from around the country, it's clear to everyone now that the Private Practice vs Corporate Dentistry topic is more than just a debate. This is a real issue with serious consequences for the unprepared.
The good news is that you can affect and predict some of the changes that are coming.
Below, we'll uncover some of the ways you can do this. By looking at a few current trends and a few shifts in similar industries, you'll have the tools to build yourself an excellent position.
Patients: They're the Judge and Jury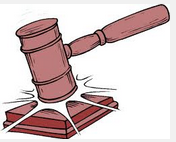 Private Practice vs Corporate Dentistry is a battle that will ultimately be judged by patients.
They, alone, will decide the fate of what has been dubbed the most serious shift in dentistry in 25 years.
6 Strategies: Private Practice vs Corporate Dentistry
Patients will grade their dentist.
Will they ever attend a Seattle Study Club and look at your latest complex case? No.
Will patients ever understand how a proper Class III restoration is achieved? No.
But will they grade you and your practice?
Most definitely.
And they'll do it before you ever restore one of their teeth.
These 6 strategies are the top 6 ways patients will grade you.
They have nothing to do with your clinical skills –please remember this as you consider the future of your practice!
Study these and find a new way to improve your patient grade each month. If you do this well, you'll push your practice ahead of any competition, you'll retain more patients.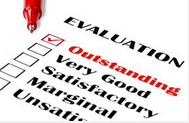 How Patients Grade You:
#1 – Hours and
#2 – Cost
The Private Practice vs Corporate Dentistry debate brings up 2 warning signs that you must take action on if you're the owner of a private practice.
As of today, corporate dentistry is innovating more and delivering better value to patients in these 2 categories.
What will you do?
Two Warning Signs – Address these NOW
These 2 simple issues are bringing corporate practices to a better place in patient mindset and savvy practice owners will take serious note of the following:
1. Hours: A brilliant stroke of genius implemented by corporate dentistry was the onset of regular retail hours. 9-4 clinical hours are no longer acceptable to patients. Fridays off probably won't exist much longer. Corporate dentistry has made the stereotypical private practice's hours look as inconvenient for patients as the antiquated banks of the 1970s. Remember the term "Bankers Hours"? If patients find your hours to be as inconvenient as the Bankers Hours of the 70's, corporate dentistry will sound very appealing in today's fast paced, ultra convenient world. Some of our dentist clients tell us their patients are comfortable with just 1 or 2 nights per week that you have available in your practice – don't believe those patients. Just like Henry Ford said, if he asked customers what they wanted, they would have said "faster horses" In order to compete for the most and the best new patients during the next 10 years, you'll need to adapt to a mindset that has you open for business during retail-like hours. It may not be what you imagined in dental school but in every survey, it's what patients are expecting as they choose service providers.
2. Insurance: Fee for service practices are decreasing in number dramatically. It's been said that upwards of 85% of practices are now participating with insurance in some states. I work with a number of clients who have thriving fee for service facilities in both rural and urban areas but their business philosophy and clinical adaptation to the demands of the fee-for-service patients have been refined over many years. In other words, fee-for-service is great if your practice has been running that way for a long time. Otherwise, PPOs are a necessary part of the growth strategy for all practices. If you're a fee-for-service practice, find 2 new ways per year that you can show your love and appreciation for your patients – or they'll be wooed by a participating practice (like corporate dentistry). If you're a newer practice or if you're facing competition from other practices, you'll need to participate to attract a healthy flow of new patients into the future.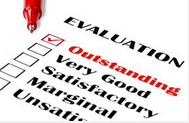 How Patients Grade You
#3 – Reviews and
#4 – Sterilization
Private Practice vs Corporate Dentistry also has a middle ground in the patient grade. There is no clear winner yet in either of these 2 categories.
It's likely that the next few years will determine which style of practice will earn the higher grade from patients.
Will you fight for the better grade or will they?
A Tie – But Not for Long…
3. Reviews: We all know the power of a referral and its obvious that reviews online are the next best thing. Fred Joyal even goes to far as to say that soon, you MUST have dozens of online reviews to attract new patients– and Fred is rarely wrong with his predictions. The battle for a higher patient grade in the battle of Private Practice vs Corporate Dentistry is a toss up. Right now, neither side has done this perfectly and until one side figures it out, there is room to get a higher patient grade. Claim your higher grade now and go get those reviews today. Don't put this off any more
4. Cleanliness/Appearance: It's much easier to stay on top of making a facility look nice and sterile when you own it and you only need to be in one office all week. So if you do own it, and if you do work in just one facility per week, take the opportunity to make sure you have the most clean, most sterile practice in town! On the list of greatest fears in a dental office, patients consistently rank sterilization near the top. Watch our videos on sterilization centers, for example, here . Take this to heart, maintain an immaculate appearance in your office and your sterilization area. The payoff in a high patient grade will help you keep patient loyalty and let patients feel good about referring.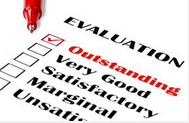 How Patients Grade You
#5 – Reception and
#6 – Geography
The highest grade from patients in the Private Practice vs Corporate Dentistry debate goes to private practice owners in 2 categories.
Get the Benefit
5. Reception: I believe this grade is one of the most important. With all the practices I've visited over the past decade, the ones I feel best about are unquestionably the ones with the nicest greeter. I'm not suggesting you have a Wal-Mart style employee named "Joe The Greeter" standing out front but you do need to train skills to the people at the front desk. If you do this well, patients will feel the warmth and connection with your team. The office with a front desk person who doesn't make eye contact is doomed. Private practices have a tremendous advantage here because the doctor, as owner, will be more personally motivated to make every patient interaction outstanding. You have the opportunity to make a patient's day better by simply training your team to have the best reception ever (visit this website to get some outstanding tips: http://frontofficerocks.com Take advantage of the opportunity you have as a practice owner who is on-site, with the staff. Train them well, make patients happy and make your practice one with a winning grade from the patient.
6. Geography: This month, we're giving away 100 free copies of my book, Choosing the Right Location and, in it, you'll discover why the "where" of building a practice will affect your success more than any aspect of your practice. If you open your practice with my team, we'll make sure your practice is opened in the best spot on the map. It's our commitment to you. Any practice owner can get the best perspective on this topic – and those practice owners will find short and long term success much faster. The "where" of a dental office matters to new patients almost as much as any other factor. Why? Before they know you, patients only know price, reviews and geography. Be sure you have the "where" of your new practice correct! Just imagine if your practice was located on the wrong side of town – the side that implies your practice is lower quality. Private practice owners have the upper hand collectively right now solely based on the sheer number of practices. It's my goal to positively impact every practice owner and help them choose the right practice location to give you the unfair advantage you deserve. Choose the right location for your new practice and you'll connect with more new patients.
If you want to come out on top in the corporate dentistry versus private practice battle, you must prioritize these 6 strategies.
Free Offer Reminder: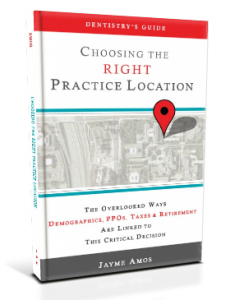 This month, we're giving away 100 free copies of my book, Choosing the Right Location and, in it, you'll discover why the "where" of building a practice will affect your success more than any aspect of your practice.
Conclusion
Put yourself in the shoes of a patient by simply noticing what you find important in other businesses. When you do this, you make it easy to improve your grade.
By focusing on these 6 strategies, you'll make your practice a magnet for new patient growth and you'll safeguard your existing patients against any competition.
And if you improve your grade, you'll have more patient loyalty, more referrals and more new patients.
Do this well and you'll help determine the winner in the battle of Private Practice vs Corporate Dentistry.
Check out our reviews at Amazon!