By Jayme Amos. Get free updates of posts here
Dental Construction
Have you considered renovating a building for your new dental office?
Watch the inception of renovation on a big dental construction:
An old, restored building could be one of the most desirable locations for your new dental office.
But renovations aren't always a good idea.
If you've ever considered this topic, watch the VIDEO and you'll see how a

dentist is opening up his office in a renovated building . . .the transformation may knock your socks off when the project is finished.
Imagine you've found the perfect building in the perfect town. You can feel the beginning of your career and the pride of owning your practice getting closer.
But have you considered the TRADEOFF?
The TRADEOFF is: a building full of CHARACTER versus much lower COST.
Do you want CHARACTER or lower COST?
This is the big question that you must ask yourself.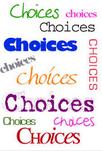 Do you want to have an office rich with historic CHARACTER?
Or do you want to keep down your COSTS?
There is no "right" answer.
There are massive benefits to a renovated building for your new office.
And there are also huge cost savings available to those interested in an existing, empty commercial space.
For you, the right answer will be clear as you balance the TRADEOFFS.
But make no mistake: for you, opening a new dental office, the tradeoff is real.
Read below.
I'll explain the cost differences.
CHARACTER – versus – COST
The tradeoff on dental renovations is almost always CHARACTER –versus- COST.
How can that be?
Can't you save money, buying an old property and fixing it up into a dental office??
Those questions are good in theory – but the answers are will shock you.
What my team and I have noticed (after helping hundreds of practice owners) is that you can have a charming new office location, full of CHARACTER but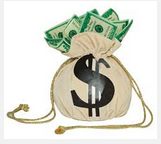 you'll pay a lot more for it…even if the building is cheap.
A renovated building will stand out, be a talking point in the community, have your finger print on the design, give you a chance to bring life to an older, less used slice of real estate and make your practice a memory in the minds of patients who visit your facility.
And that may be PERFECT for you.
The historic charm is so appealing that it might be exactly what you want.
(as you watch the video, you'll probably agree that the building has fantastic potential)
However – you must consider a renovation with EYES WIDE OPEN, knowing that because this is dental construction, renovation COSTS will be much higher.
Choose a renovation for your new dental office…
but be prepared for higher COSTS.
Why are the Costs Higher?
See, the average price for construction on a new dental office is between $100 per square foot and $150 per square foot. But that is for a "vanilla box".
What is a Vanilla Box?
That's the term that commercial realtors use to describe what you have inside a commercial or retail building. White concrete floor, white unpainted drywall – all vanilla. A clean slate.
Why is there major COST with a dental construction renovation?
There are about 10 reasons why you'll have higher costs in a renovation (as opposed to a vanilla box) but I'll give you 3 to think about:
#1 – Behind the walls…
Watch ANY episode of Property Brothers (my mother in law's favorite show) or any other renovation show on HGTV and you'll agree with me about the costs being hidden behind the walls.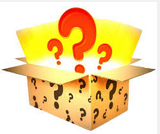 The COSTS of renovations is always a surprise because of the unknown.
What lies behind the walls will almost always surprise you…and your wallet! The worst part is that the surprises keep coming, deep into the project.
So if you're going to do a renovation – if you want the CHARACTER – I'm happy for you. That is a TRADEOFF.
But just go in, knowing you'll have a number of unexpected costs.
#2 – The Retro-Fit
If dental construction in your town averages $120 per square foot in a vanilla box, you may want to budget DOUBLE that amount for a renovation.
WHY?!?!
a) Demolition costs must be included, requiring more time than a vanilla box.
b) Existing walls may need to be removed and "re-constructed", requiring more time and material.
c) What if you want to offer treatment on the second floor? Need an elevator? Get $50k ready.
d) You'll need more space for proper ADA approved bathrooms – get $10-30k ready.
e) Consider a simple fact of making the building ADA Accessible – even a ramp increase your costs substantially (see this article I wrote to learn more)
A retro-fit is a little like getting a crown from the lab and THEN prepping the tooth.
Working backwards is possible, but it's expensive and time consuming.
With a renovation of dental construction, you're retro-fitting the building.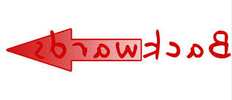 You're working backwards.
Working backwards takes more time, needs special techniques and inevitably incurs higher COST.
#3 – Technology
Someday everything will be wireless.
Unfortunately, today we need wires.
Do you plan on using computers in your practice? Of course! And that will require wires.
Phone and technology wires (Cat5, Cat6, phone, cable, etc) need to be put inside your building's walls or you're bound to have a practice that looks like a dorm room.
The running of wires in an old building can be difficult and sometimes even impossible. Some technology companies won't even offer you a quote on a dental construction renovation project.
The COSTS here will be much higher than a vanilla box.
Here is MY risk:
A)

I risk making you think that a successful practice is all about the building. Wrong. Check out my book "Practice Location" and find out why your location is FAR more important than the building.
B)

I risk making you think this is all about costs.
Incorrect.
Ultimately, this is about you, your fulfillment, your happiness, your ability to provide for your family and do it all while having the best integrity and serving patients well.
This is about the fulfillment of a dream and the chance to do it at the right time in your career.
This is about much more than cost.
C)

I'm risking making you think that renovations are bad for dental construction.
Not true.
Renovations can create a jaw-dropping, drop dead gorgeous facility for you, your patients and your team.
CONCLUSION:
Being honest about the COSTS, the CHARACTER and the TRADEOFF is imperative if you want to budget properly.
My first business leased a 100 year old building – the historic factor was incredible (and expensive).
For you, the pride of a renovated facility for your new dental office could be a life-changer.
But please know that renovating an existing building isn't right for every practice and there are some serious pro's and con's to know about.
Our team has walked dentists through this process, giving them full clarity and helping them get the facility they want with a budget they predict and a timeline that impresses them.
Work with the best as you walk down the dental construction road and open your new office!
By Jayme Amos
Ready to talk about your new office? Click below to schedule a time for your FREE consultation.
Check out our reviews at Amazon!