By Jayme Amos. Get free updates of posts here
I thought you might like this…
The right dental job listing will bring you the right candidates.
The wrong one will frustrate you and waste your time.
But I think I found the solution.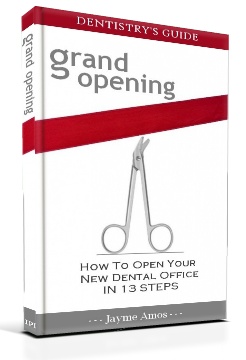 You'll see the ad below.
I recently helped one of my clients write this dental job listing – it got 200+ applicants in 3 days.
(Ready to learn the 13 steps to open a new dental office? Click Here to get your free copy of Grand Opening.)
A HUGE Pool of Applicants
For those of us who want the best staff, it's a whole lot easier if you have a HUGE pool to choose from. What if you had dozens or hundreds of passionate, motivated applicants?
You won't need to interview all of them (more on this later) but we need to appeal to the best, attract the best and then hire the best. It's a lot easier to do that if you have a bigger pool of interested people!
Here are the number of applicants he got form this dental job listing:
Day 1: 67 applicants
Day 2: 153
Day 3: 200+
Of the 20 people he interviewed in person, each one commented on the ad!
Below, You'll Discover:
1) The amazingly successful dental job listing
2) Reasons why it worked so well
3) The #1 thing the doctor WISHED he did…that you can do instead.
#1 – THE AD
Awesome Dental Practice seeks Ambitious Receptionist (Chester, XX)
compensation: $10-15/hr
Hi there, and thanks for reading this post!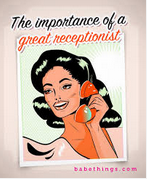 We are a fast growing, fun loving, patient centered, techno savvy, dental practice located right outside of beautiful Chester. Our staff is awesome, and we are searching for people who have the same awesomeness to join us in our mission to provide the best dental care in Chester. As the face of the practice and the first person that most of our patients see, it is very important that each candidate have some of the following attributes: Awesomeness, awesome awesomeness, and lastly epic awesomeness. It would also help that along with your awesomeness you are articulate, outgoing, overly friendly, and just generally a decent human.
There is also opportunity here to grow with us as well. In the near future there will be an opening for a position as our treatment manager, which coincidentally is the next natural step for a receptionist.
Having experience with a dental office is a plus, but not required for exceptional candidates. Training will be provided. Thanks for your time and if you are interested please email us your resume. Check us out online at www.XXdental.com. Thanks!
——————————–
(end of the ad)
#2 Why This Dental Job Listing Worked So Well
There are 3 main reasons the ad worked well.
First, it's all about them.
This ad is written Inside Out.
Notice how we crafted this ad to talk about the benefit to the applicant.
Check out ANY job board and you'll see tons of the same. Old. Boring. Ads.
Most ads will list the needs of the office the skills needed, the tenure needed, the same, old, boring, needs of the practice.
To create a highly successful dental job listing, you need to appeal to the needs of the applicant.
This is a subtlety but it's CRUCIAL to understand.
All staff members would love to be called "awesome". From the first line, the applicant begins envisioning how great it will be for them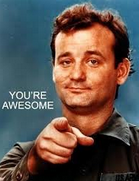 in this new job. You can feel the energy in the first sentence.
Check out some of the words used: opportunity, next natural step, awesome, training provided, join us in our mission, awesome.
All people want to know what's in it for them.
This kind of dental job listing tells them!
Second, the ad isn't formal.
You may not even like the informality of the ad. I can imagine some who would "disapprove" of a dental job listing being written this way.
But, whether or not you "like" this dental job listing, it worked. It got lots of great people to apply.
Part of the reason it worked is because it wasn't formal.
Consider this: the staff of a dental office knows they'll be dealing with some pretty boring formal aspects. A dental job listing like this one stands out primarily because of the informality.
But don't worry, the applicant won't think you're unprofessional or unserious. The next thing they'll do is click on your URL and see how well built your office is and how seriously you take caring for patients.
Third, stand out with emotional power .
Be honest . . .When was the last time you smiled when you read a job posting?
Try reading the ad again – it's almost impossible to hold back a smile!
If you can elicit an emotional response with an ad like this, applicants will want to be involved.
This is one of the BEST ways to find candidates who aren't necessarily looking – many of the best people are already hired and an emotionally powered ad like this can bring them out.
If they're busy with another job, they're going to tell their friend who's looking for a good position. If they're on facebook, they're going to share the posting. Then, after your ad is shared thousands of times, you just might end up being on Ellen with the best job ad of the year.
Bring out the emotion and bring out the best!
#3 What the Dr. WISHED he did…
Video interviews.
The doctor recognized he was sitting on a gold mine of talent. But how could he possibly interview all those people and not miss out on the good ones? There wouldn't be enough hours in the day!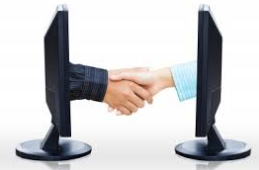 After discussing his success, we talked through improvements.
I always suggest video interviews – and a step by step automated blueprint.
This will shrink dozens of hours into dozens of minutes.
Imagine doing 20 interviews in 10 minutes…and coming out with the best hire out of 200+ applicants. No more awkward, time wasting interviews!
Next time he'll use Video Interviews and our step by step automated dental hiring blueprint.
Write the best ad.
Get the best applicants.
Get the best interviews.
Have the best staff!
Good luck as you write your next dental job listing and filling your next position!
By Jayme Amos
Check out our reviews at Amazon!