By Jayme Amos. Get free updates of posts here
Last year, I wrote about a true story of a dentist who hired the wrong dental contractor
and now things are much, much worse.
It's now likely that the doctor will
lose upwards of $250,000!
The project is nearly 7 months delayed, while the doctor pays ongoing costs – and it's likely that the project won't come to completion for another 4-6 months.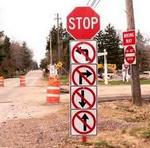 Things are bad.
Below, I'll explain:
a) How the doctor got in this situation and
b) How you can avoid this kind of horror story when you open your new office.
PLEASE don't let this happen to you!
Our dental community doesn't deserve this kind of treatment and or swindling from any contractor, dental contractor or not.
How is this Possible?!
The True Dental Contractor Horror Story.
It's now official: It's possible to lose $250,000 when you're not working with the right dental contractor.
The shortest explanation of this awful mess is that the contractor told the doctor he was a dental contractor – yet had no relevant experience. That contractor has sent the doctor hundreds of thousands of dollars of bills…without doing the work!!
The long explanation includes the infuriating truth about the contractor using the doctor's funds to build himself an 8000 square foot house – while not putting the money into the doctor's new office construction project.
This would be like you charging a patient $1000 to prep for a crown. Then another $1000 to submit to the lab. Then another $1000 to schedule the delivery. Then another $500 for another consult – without ever starting the prep!
Yes, it's that bad.
It's an awful, gut wrenching story.
And it's true.
And it's still not over!
The Backstory: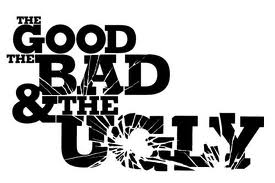 First, if you would like to read the backstory in the original 2 articles, you'll find them here:
Dental Contractor Stories – The Good, The Bad and The Ugly (Part 1)
Dental Contractor Stories – The Good, The Bad and The Ugly (Part 2)
How the Costs Add Up:
The Dental Contractor Horror Story
Now, you'll learn how the costs on this "Horror Story" have exploded…
1) Engineering: $20,000. Services and drawings are completed at $12,100.00 but the contractor tacked on unnecessary fees of nearly $8,000. The total should have been closer to $10,000.
2) Architectural: $14,437.50 Typically, a dental contractor will coordinate costs and keep them well below $5,000. This contractor obviously didn't do that.
3) $32,000 in rent/mortgage expense. The doctor pays about $4000 per month in rent and about the same on the mortgage. Now running 7 months behind, he's lost $32,000 in money that he'll never get back because of delays! A bonafide dental contractor would never let this happen.
4) Designer: $6,000 (so far) My team coordinates with a "Real" dental contractor to keep this cost near or under $5,000. Unfortunately, in this case, because of all the delays and problems on this doctor's project, the total costs could jump to $10,000.
5) The Most Horrifying Expense: $270,195. The contractor has charged the dentist over a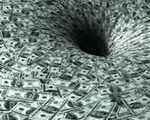 quarter million dollars without any significant progress on the building. HVAC, sprinkler, electric, plumbing, framing and demo are all still in progress and none of them have been completed. To make matters worse, many of the "sub" contractors who were hired by the lead contractor have been done work with no payment from the lead contractor. Some modest progress has been made but I'm confident that more than $200,000 of the costs are fraudulent.
6) Legal Bills: ??? Untold expense. We all know attorneys and lawsuits are our last resort. But this contractor's deeds are so bad that this will almost certainly turn into a lawsuit where expense, problems and stress could swell even more.

This is such a horrible mess.
The money, the stress and the forever lost time is horrifying.
Can you imagine how much sleep you would lose in a situation like this? Well, I never thought I'd see a contractor or a project come to this level of disaster but it has now happened.
Sometimes reality truly is stranger than fiction.

How To Avoid This Dental Contractor Nightmare
Get educated. Opening a new office is unlike any aspect of dentistry or your personal life that you'll ever encounter. Read, watch and learn some of the most eye-opening and empowering information on the HowToOpenADentalOffice.com website.
Work with the Best. You must work with the right Practice Project Team. They will be your advocate. They will coordinate all the moving parts and players in your project. A team like ours can help guide you with the right experience, the right strength to manage the contractors and the right contacts. You can learn about this in depth in our free report named Grand Opening.
Require Experience Depth. If you plan on trying to manage the process on your own, please make sure each of the vendors you select has a minimum of 10 stunning, amazing projects in their recent past. Finding realtors, plumbers, contractors, equipment specialists, architects, and other vendors who have that depth of experience is a good start. But they must also be able to show you the projects.

Your new practice project can be exciting and fun.
The dangers of crippling expenses and painful stress are real. They worst case scenario can happen.
But there is a better way that is proven and tested that you can enjoy.
You can make this one of the best experiences of you career and one that gives you a level of pride and a sense of accomplishment that you will rave about for year.
When my team works with dentists, we guide them to resources that help them complete their project On Time, On Budget and On Quality. You can have an experience like this too!
It is possible to achieve this! There are many new office projects that have been tremendously successful and we hope with the right tools and the right Practice Project Team, your new office will be one of the best!