Opening a new dental practice is one of the most fulfilling experiences in a dentist's life.  
It's your experience.  
Call our team to schedule a private consultation:  [567]  280 . 0066
Wondering who we're NOT the right fit for? Click Here to learn more.
Contact Us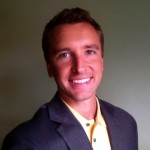 Opening your new practice is the moment when all of your training, education, desires for clinical autonomy and greater income all collide.
Your patients, family and community all take notice of your accomplishment in that moment. Pride, fulfillment and recognition all in a single, identity defining project burst through at the same time when you open your new facility.
My team and I have seen this many, many times over the past decade.
And because no dental practice is exactly the same we understand that there are questions and topics specific to your future facility. The options are infinite and unfortunately, the stories of budget overruns and projects gone horribly wrong can be found all over the country.
We want to be a resource for you so you're one of the success stories!
We want your practice – and the process of building it – to be one you rave about for decades.
So if you have questions big or small that you would like to have answered, please let us know.
Email me, personally at jayme@howtoopenadentaloffice.com
Or call our team to schedule a time to speak with me:  [567]  280 . 0066
Wondering who we're NOT the right fit for? Click Here to learn more.
Or, click here and we'll schedule some time and have a more in-depth consultation.
Thank you for letting us be a part of your growth and success,
Jayme